Blueprint Gaming
For devices:
PC,
MAC,
iPhone,
Mobil - Android,
Mobil - Windows,
Tablet - Android,
Tablet - Windows,
iPad
The Blueprint Gaming studio from the UK, with whose games you will set out in the world of fairy tales and gaming idols. Blueprint slots have conquered the world's online market, they make use of verified principles and official series, movie or game brands.
The one and only fun mix thanks to wide topic range
The original thematics of slots make use not only of classic fairy-tale motives, but also of cartoons known, for example, from the Cartoon Network channel or worms from the videogame of the same name. When playing slots, you meet the genie from the magic lamp, the Casper ghost or a roguish cat with his gang.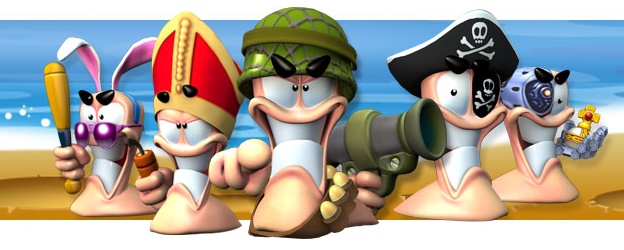 In terms of video games, Blueprint Gaming is particular mainly about the phenomenon named Worms. These worms who fight using various and unusual weapons (sheep, exploding banana and so on), are known from consoles, computers and also mobile phones. In a short amount of time, a new game with this thematics is to be released, so you certainly have something to be excited about.
Other game brands are, for instance, Bejeweled, Zuma (a logic game in which you connect items of the same type with plenty of bonuses) or Plants vs. Zombies (a strategic game in which there are zombies and garden flowers against each other) - unforgettable phenomenons which caught millions of players all around the world.
Games for real gamers all around the world
The Blueprint studio is a part of a bigger, German Gauselmann Group concern. Conducted by this brand, the officially-licensed slots make the global online casino market and also the mobile game app market. Thanks to this fact, you will enjoy the game excitement also on mobile platforms such as smartphones or tablets. Blueprint Gaming is supported by more than 100 000 game terminals.


A graphic arrangement which pulls you right in the game
The games, apart from excitement, also bring a bit of an esthetic experience. Slots for advanced players are made better by original arrangement not only because of official game licences but also because of other pop-culture references. The complex gameplay of these slots aims directly at hazard games who are fans of mobile, computer and console gaming at the same time.
The main pros of Blueprint Gaming
Official licence for Zuma, Bejeweled or, for example, Plants vs. Zombies
The support of mobile gaming
Classy cartoon graphics